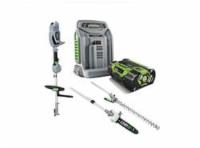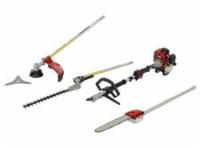 We offer a limited but tried and tested selection of multi tool systems.

Multi tool systems are ideal if you don't have space to store a lot of gardening machinery, or don't want to buy multiple pieces of highly specialised equipment.
We carry our most popular lines in store, and models which we don't have on display can usually be gotten within a couple of days.
We supply both domestic and professional machinery.

All new machinery is PDI'd (a Pre-Delivery Inspection).
This means it is unpacked, fully assembled, oiled up, fueled up & test ran... all ready to rock and roll.
And... we dispose of all the packaging too. How easy is that ?
Have a browse and see whats on offer...