COBRA - BP 43 C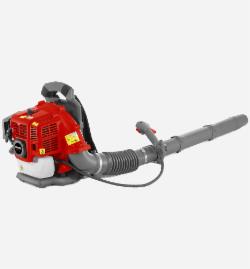 EFCO SA3000 Hand held Blower
The Cobra BP43C 43cc Backpack Blower is ideal for medium to large areas. Complete with a Cobra easy starting engine and a cruise control setting.
Specification:
Engine : 43cc Cobra
Engine Type : 2-Stroke
Max Airflow : 865m3/h
Cruise Control Setting
Weight : 6.5kg
Domestic Warranty : 2 years
£ 189.99 ( inc vat )
More Information :
https://www.cobragarden.co.uk/BP43C_Backpack_Blower.html
===
EFCO - SA 9000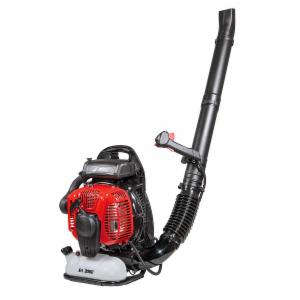 EFCO SA 9000 Backpack Blower
The most powerful backpack blower on the market, the Efco SA 9000 is designed to provide the maximum operator comfort and optimal performance even in the toughest conditions, whether it be the clearing of urban spaces or, in agriculture, as an aid when gathering fruit or other freshly fallen produce.

The Efco SA 9000 is ergonomically designed down to the smallest detail. The backpack is designed to restrict weight and machine oscillation in order to minimise vibrations. The controls are readily accessible and the control handle can be easily adjusted to suit the operator's stature.

Equipped with a powerful 77cc / 5hp two-stroke engine with recoil start, the SA 9000 delivers high performance in terms of air flow (27m3/min) and air speed (105m/sec) to allow rapid and efficient clearing and collection operations, irrespective of ground conditions. The engine speed is adjustable to meet every need, by way of the fixed throttle lever.

The blower is supplied with two air delivery nozzles as standard - rectangular and round sections, both equipped with hemispherical support so that the tube can rest on the ground on level terrain to reduce operator fatigue. Comfort is aided by the lightweight, corrosion-resistant anodised aluminium frame with padded backpack harness.

The large high-capacity long life paper air cleaner protects the engine, even in very high dust levels. All screws on the machine share the same type of head so all servicing tasks can be carried out using a single wrench.
Specification:
Displacement : 77 cm³
Max air speed : 105 m/sec
Power : 5.0 HP - 3.6 kW
Max. air volume : 27 m³/min - 1620 m³/h
Fuel mixture tank capacity : 2.3 L
Sound pressure/power level : 103/115 dB(A)
Lh/rh vibration level : < 2.5 m/s²
Dry weight, with blower tube : 11.2 Kg
£ 699.00 ( inc vat )
More Information :
https://www.myefco.com/int/p/sa-9000-10494/
===




Click

HERE

to return TO THE TOP of the page.